My Power of Attorney
in East Dunbartonshire
East Dunbartonshire lies to the north of Glasgow bounded by the Campsie Fells and the Kilpatrick Hills. It is a strategically significant location for economic, social and environmental development between the city and the gateway to the Highlands through the West Highland Way and eastwards through the Kelvin Valley.
With a population of 104,570, East Dunbartonshire is in the mid-range of Scottish local authorities in terms of population and covers an area of 77 square miles. It comprises an attractive mixture of urban and rural areas that included the following suburban and rural settlements of Bearsden, Bishopbriggs, Kirkintilloch, Milngavie, Lenzie, Milton of Campsie, Lennoxtown, Torrance and Twechar.
East Dunbartonshire has the largest population of older people in Scotland.
It is important to plan for your future. For information of how to apply for a power of attorney there are a number of partner organisations who can be contacted to support you through this process. They can help by providing advice and information on PoA, and also support individuals to plan what they want in their PoA.

Scotland's largest independent advice network can offer advice and support on welfare benefits and power of attorney. Telephone:  0141 775 3220 or check out their website for details of opening hours.

Ceartas Advocacy provides a free Information Service for older people and people with dementia in East Dunbartonshire which can help you to understand what Power of Attorney is, why it is important for you and your family, and how to go about granting Power of Attorney.
You can meet one of our Information Workers at our office in Kirkintilloch, or if you prefer they can visit you at home. The Information Worker will give you free, independent and impartial information about Power of Attorney: about the options you might want to include in your Power of Attorney; and they can advise on how to register your Power of Attorney, including helping you to find a solicitor to undertake the work if this is the option you chose.
You can contact Ceartas on 0141 775 0433 from Monday to Friday, 09:00 – 17:00; or email info@ceartas.org.uk at any time.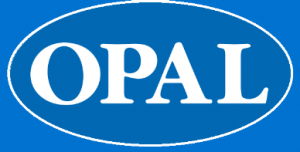 OPAL is a free information and advice service for all adults in East Dunbartonshire – all you pay for is a local telephone call. OPAL is a single point of contact for people who might need additional care or support because of age, infirmity, disability, long-term health conditions or caring responsibilities; as well as groups and organisations that work with these people.
You can call OPAL on 0141 438 2347 from Monday to Friday, 9:30 – 4:30. Your call will be answered by a person and not a machine, and all the OPAL Advisers work in East Dunbartonshire so they know the local area and know how to find the information, support and services you need.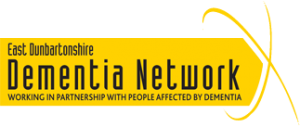 The Dementia Network offer impartial information on PoA, which can be provided over the phone, at an office meeting, at a home visit or another place convenient to the individual.
The Dementia Network also runs Dementia cafes, these are groups for anyone living with, or concerned about, dementia or memory loss. These are informal settings where people with dementia and their carers can meet up and speak to each other and staff are also on hand to provide information and support.