My Power of Attorney
in Falkirk
Power of Attorney resources in Falkirk include the Falkirk Health and Social Care Partnership. The Partnership is responsible for the planning and delivery of high-quality health and social care services in their area.
The Falkirk Health and Social Care Partnership's vision is:
'to enable people in Falkirk HSCP area to live full and positive lives within supportive and inclusive communities'
The HSC Partnership has identified five specific outcomes which are: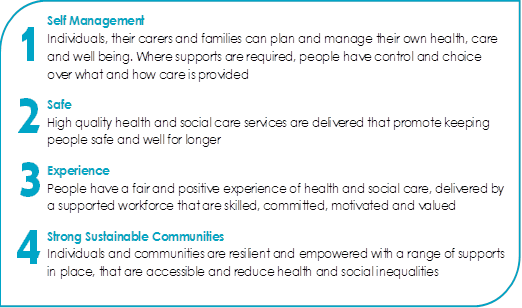 Our Partners in Falkirk include:

Support for carers
Falkirk and Clackmannanshire Carers Centre supports carers in Falkirk Area. The Carers Centre provides information and support to carers who look after family members or friends who need help due to disabilities, illness, frailty or addiction.

Finding a solicitor in Falkirk
A solicitor can help you put Power of Attorney in place. You can find a solicitor by contacting the Law Society of Scotland.
Solicitors for Older People Scotland (SOPS) for short, is a group of solicitors dedicated to providing legal services to older and vulnerable people in a caring way. This group supports the Power of Attorney campaign and SOPS members are committed to providing Power of Attorney under the Legal Aid scheme to clients who qualify.
Support for people with incapacity

If you support someone with mental incapacity, you can get support and advice from The Office of the Public Guardian. You can find a helpful information on their website.

Phone: 01324 678300
Help for people on low and modest incomes

Legal aid is help towards the costs of legal advice and representation. It helps people on low and modest incomes to access the legal system. If you qualify, your legal costs are paid for out of public funds.