My Power of Attorney
in Falkirk
Power of Attorney resources in Falkirk include the Falkirk Health and Social Care Partnership. The Partnership is responsible for the planning and delivery of high-quality health and social care services in their area.
The Falkirk Health and Social Care Partnership's vision is:
'to enable people in Falkirk to live full and positive lives within supportive communities'
The HSC Partnership has identified five specific outcomes which are:
Self-Management: Individuals, carers and families are enabled to manage their own health, care and wellbeing
Autonomy and Decision Making: Where formal support is needed people should be able to exercise as much control and choice as possible over what is provided
Safe: Health and social care support systems are in place, to help keep people safe and live well for longer
Service User Experience: People have a fair and positive experience of health and social care
Community Based Support: Informal supports are in place, which enable people, where possible, to live well for longer at home or in homely settings within their community
Our Partners in Falkirk include: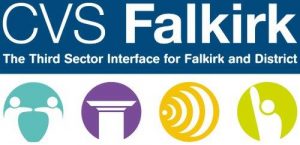 CVS is the Third Sector Interface for the Falkirk Council area. A local, independent charitable company which exists to promote, develop and represent the third sector and volunteering.

Scottish Care represents the largest group of independent sector health & social care providers across Scotland. The providers they work with deliver residential care, day care, care at home and housing support.

The Carers Centre provides information and support to carers who look after family members or friends who need help due to disabilities, illness, frailty or addiction.