My Power of Attorney
in Inverclyde
Inverclyde Council together with Inverclyde Health and Social Care Partnership is a participant in the national power of attorney campaign, together with other local partners.
Every year thousands of people in Scotland lose capacity to make decisions for themselves- this may be through an accident, head injury, stroke or as a result of an ongoing progressive illness. Without making an arrangement for a Power of Attorney no one can act on your behalf if this situation arises. This can leave you and your family, or the people looking after you if you lose capacity to make your own decisions in very difficult positions and unable to act on your behalf.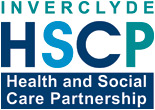 You can think and act now – if ill health or an accident means you can no longer make your own decisions, who do you want to do that for you? A power of attorney enables you to decide who would be able to take decisions on your behalf if required, and to express your particular wishes about what you would like to happen in the future.
Within Inverclyde there are a number of services that can assist you to plan for your future.
If you need assistance to make enquiries about taking this forward the Circles Network Advocacy Service based at 21 Grey Place, Greenock PA15 1YF can support you with this. Telephone 01475 730797.
If you are a carer you might want to be in touch with our Carers Centre to help you think about what you need to consider. They are based at 68-70 Cathcart Street, Greenock, PA15 1DD.
If you currently have support from the Inverclyde Health and Social Care services e.g. General Practitioner, District Nurse / CPN or Homecare Services you can discuss this with them and they will assist with starting the process.